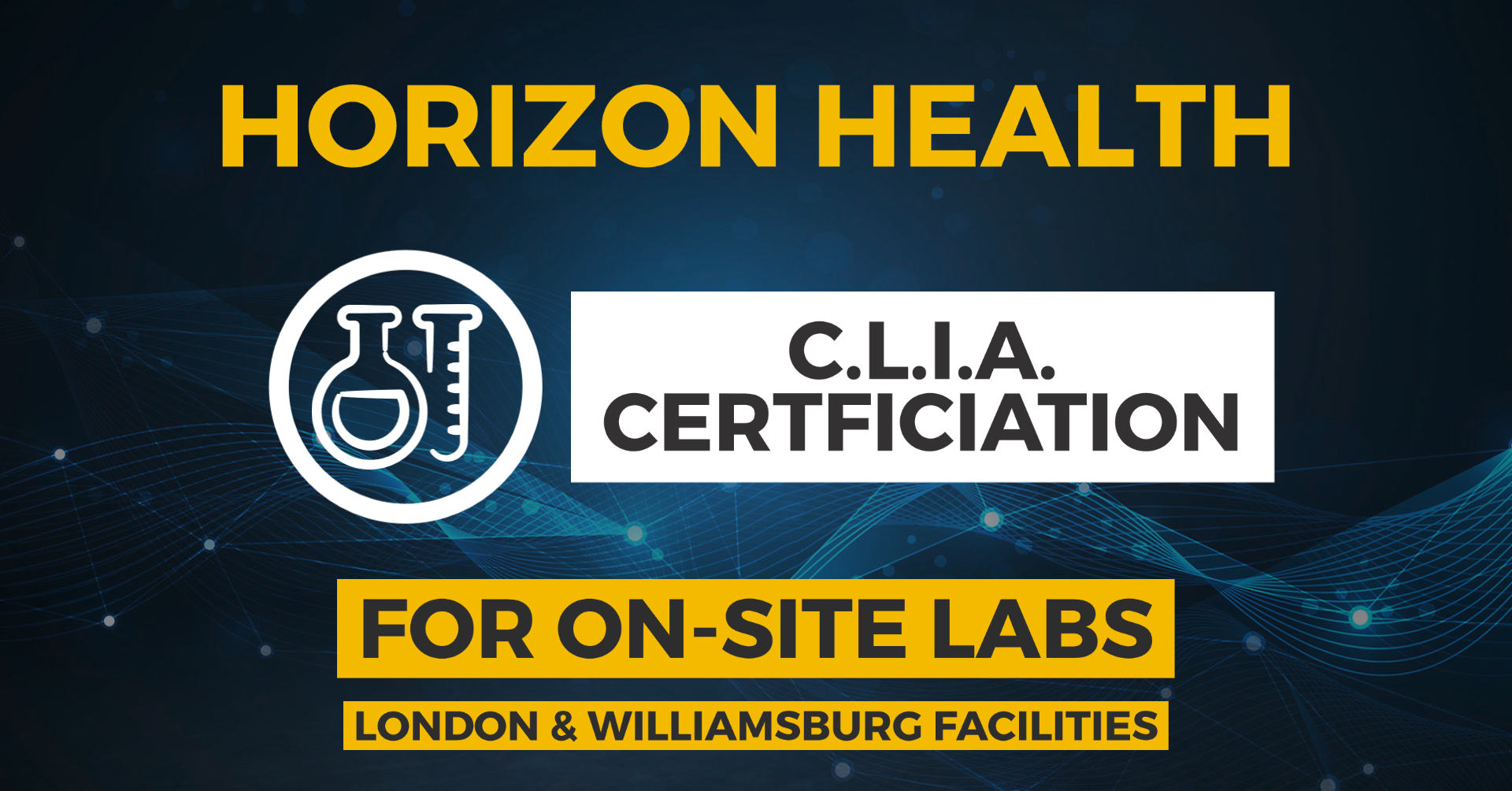 27 Apr

Horizon Health Receives CLIA Certification for On-Site Labs in London & Williamsburg Kentucky

Horizon Health is pleased to announce that it has received CLIA Certification for its on-site labs in our London, Kentucky and Williamsburg, Kentucky facilities.
What Is CLIA Certification?
CLIA means Clinical Laboratory Improvement Amendments. These are a set of standards administered by three government agencies. These agencies are the CMS, or Center for Medicaid and Medicare Services, The Food and Drug Administration (FDA) and the Centers for Disease Control (CDC).
A CLIA Lab is required to be certified according to CLIA standards before it can accept samples for diagnostic testing. Labs can obtain multiple CLIA certificates, based on the diagnostic tests that they carry out.
This certificate is issued after a government inspection that finds the lab to be compliant with all CLIA requirements.
Learn more at https://www.fda.gov/medical-devices/ivd-regulatory-assistance/clinical-laboratory-improvement-amendments-clia.