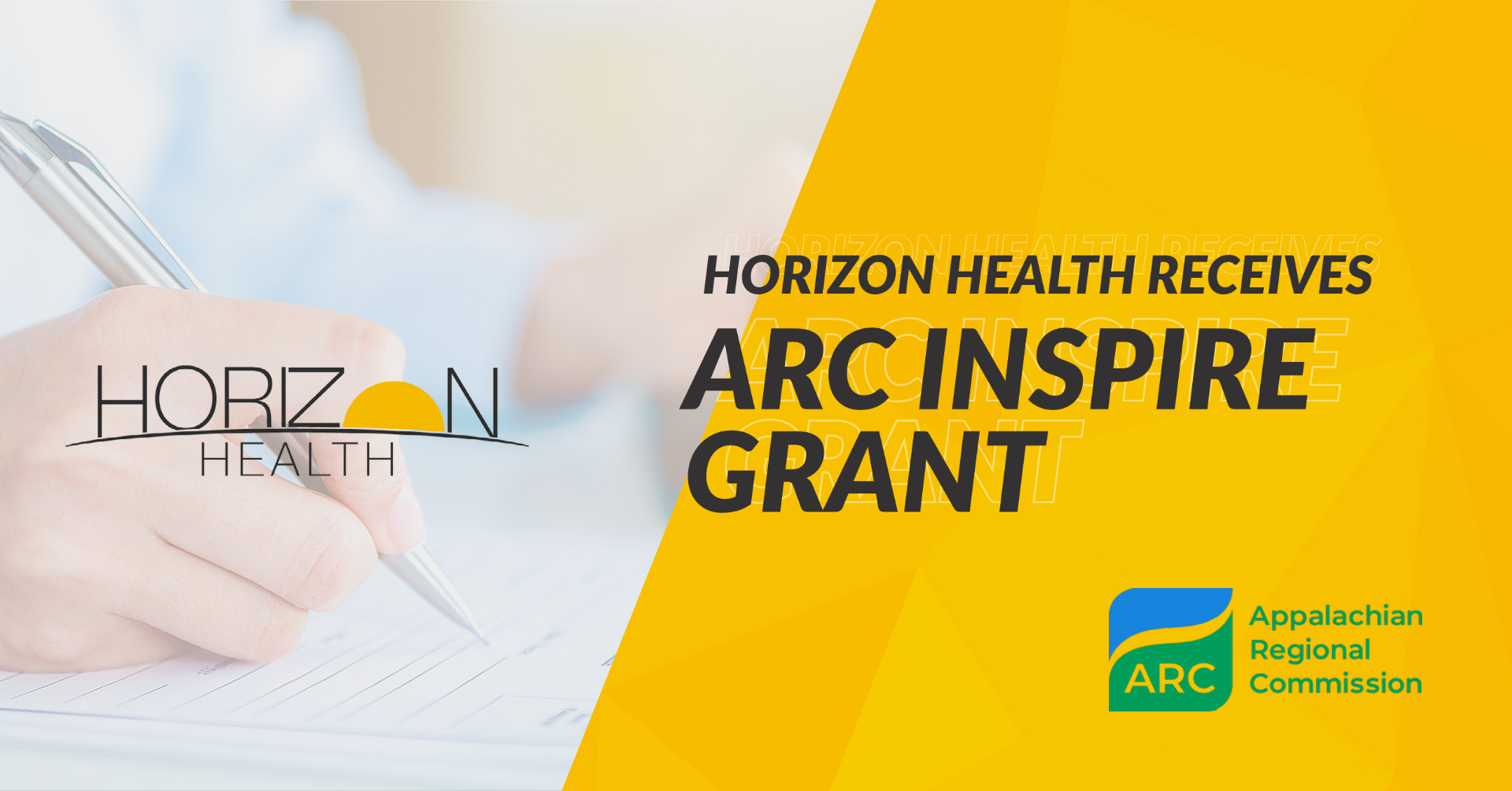 30 Nov

Horizon Health Awarded $500,000 Through Appalachian Regional Commission's INSPIRE Initiative
Horizon Employment Services will support specialized services that are built around workforce development efforts in Southeastern Kentucky.


London, KY, November 30, 2021 — Horizon Health was awarded $500,000 by the Appalachian Regional Commission (ARC) to fund Horizon Employment Services, supporting specialized services that are built around workforce development in Southeastern Kentucky. This is one of 17 projects receiving more than $5.5 million from INvestments Supporting Partnerships In Recovery Ecosystems (INSPIRE), an ARC initiative addressing Appalachia's substance use disorder crisis (SUD) through projects that create or expand a recovery ecosystem leading to workforce entry or re-entry.
"I congratulate Horizon Health on their INSPIRE award and applaud their work in helping those in addiction recovery break the barriers to entering the workforce," said ARC Federal Co-Chair Gayle Manchin. "The substance use disorder crisis isn't only a health and family issue—it also has severe economic impacts, keeping many Appalachians from participating in the labor force and contributing to the region's economic growth. With ARC's INSPIRE initiative, we're starting to change that. INSPIRE projects focus on creating recovery-friendly work environments, providing supports to both individuals in recovery and their employers, and training individuals to meet the demand in growing professions. When we help individuals in recovery succeed, our communities succeed."
INSPIRE awardees will support the SUD recovery-to-employment continuum in 7 Appalachian states by training and certifying recovery specialists, establishing cross-sector community recovery partnerships, expanding peer recovery support networks, launching recovery-to-work programs with a full spectrum of coordinated support services, and more.
"We are thrilled to be a recipient of the ARC INSPIRE grant," said Ronda Hughes, Director of Community Engagement at Horizon Health. "These funds will make a tremendous impact for those in addiction recovery by providing workforce development opportunities in Southeastern Kentucky."
Since INSPIRE was established in April of 2021, ARC has invested $14.9 million in 47 projects. To continue supporting Appalachia's recovery ecosystems, ARC will be issuing a request for proposals for a third round of INSPIRE awards in the coming weeks. Additional information and resources are available at arc.gov/SUD.
About Horizon Health
Horizon Health is a locally-based 501(c)(3) nonprofit organization dedicated to transforming lives and restoring long-term health to individuals, families and communities in Southeastern Kentucky through community engagement and comprehensive outpatient care.
About the Appalachian Regional Commission (ARC)
The Appalachian Regional Commission is an economic development partnership agency of the federal government and 13 state governments focusing on 423 counties across the Appalachian Region. ARC's mission is to innovate, partner, and invest to build community capacity and strengthen economic growth in Appalachia.